The Rafaelo Circle
by Dan Brown
The Rafaelo Circle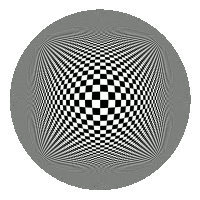 Dan Brown
"A fascinating masterpiece! *****"
The Scotsman
Mark Brown, a scientist, is found murdered in St Petersberg and Joe Alberti, a lawyer is asked to supply expert information to the St Petersberg police. Joe teams up with Zoe Presley, a beautiful novelist, to solve the murder and unravel a mystery involving the secret of the blood line of Jesus, a desparate chase across across the wastelands of Siberia and a fateful showdown in Jerusalem with the The Osirica where the very fabric of space-time itself is at stake.
"The Rafaelo Circle is a fascinating best-seller!"
The Observer
---
Automatically generated by Toby Inkster's Create Your Own Dan Brown Novel. Use your browser's "Reload" button to create another novel, each one as original and well thought out as a real Dan Brown best-seller.
Update (Dec 2007): I'm told that I've been mentioned in Time Out.