Archs and Demons
by Dan Brown
Archs and Demons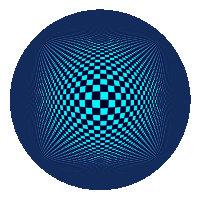 Dan Brown
"Archs and Demons is a highly original tale of suspense!"
The Guardian
Adam Jones, a novelist, is found murdered in Athens and John Black, a priest is asked to supply expert information to the Athens police. John teams up with Chloe Jackson, a beautiful librarian, to solve the murder and unravel a mystery involving the secret of the Colonel Sanders' fourteen herbs and spices, a desparate chase across across the wastelands of Siberia and a fateful showdown in the North Pole with the The Cabalists where world peace is at stake.
"An explosive masterpiece! ****"
The Scotsman
---
Automatically generated by Toby Inkster's Create Your Own Dan Brown Novel. Use your browser's "Reload" button to create another novel, each one as original and well thought out as a real Dan Brown best-seller.
Update (Dec 2007): I'm told that I've been mentioned in Time Out.