The Angel of Comte de Saint Germain
by Dan Brown
The Angel of Comte de Saint Germain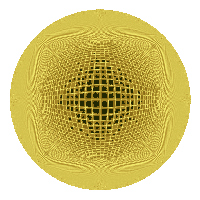 Dan Brown
"A shocking masterpiece! *****"
The Washington Post
John Jones, a doctor, is found murdered in Marseille and Dan Presley, a novelist is asked to supply expert information to the Marseille police. Soon Dan finds himself involved with a beautiful pædiatric nurse called Zoe, meetings in Vatican City with the highly-secretive group The Elders of Zion and a dramatic showdown with The Templi Resurgentes Equites Synarchici after a chase across across the wastelands of Siberia. When the fate of the world is at stake, The Templi Resurgentes Equites Synarchici won't let anything stand in their way. Can Dan stop them in time?
"A fascinating novel! *****"
The Washington Post
---
Automatically generated by Toby Inkster's Create Your Own Dan Brown Novel. Use your browser's "Reload" button to create another novel, each one as original and well thought out as a real Dan Brown best-seller.
Update (Dec 2007): I'm told that I've been mentioned in Time Out.