This is a very old article. It has been imported from older blogging software, and the formatting, images, etc may have been lost. Some links may be broken. Some of the information may no longer be correct. Opinions expressed in this article may no longer be held.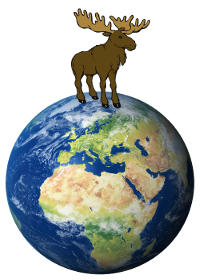 Welcome to Planet Moose, a brief write up on what's been happening in the world of Moose in the past month, for the benefit of those of you who don't have their eyes permanently glued to the #moose IRC channel, or the MetaCPAN recent uploads page.
If you'd like to contribute some news for next month's issue, you can do so on the wiki.
Moose
There have been a couple of minor releases of Moose this month (2.1203 and 2.1204) aimed at squelching a bug exposed by a recent update to Module::Runtime. (See Ovid's blog post on the issue.)
Ruby
Technically the MooseX project started on the last day of January, but it's too interesting to leave out of this round-up. It's a port of most of the ideas and syntax of Moose to Ruby. The project is still in its early days, but already a lot has been implemented.
In other news…